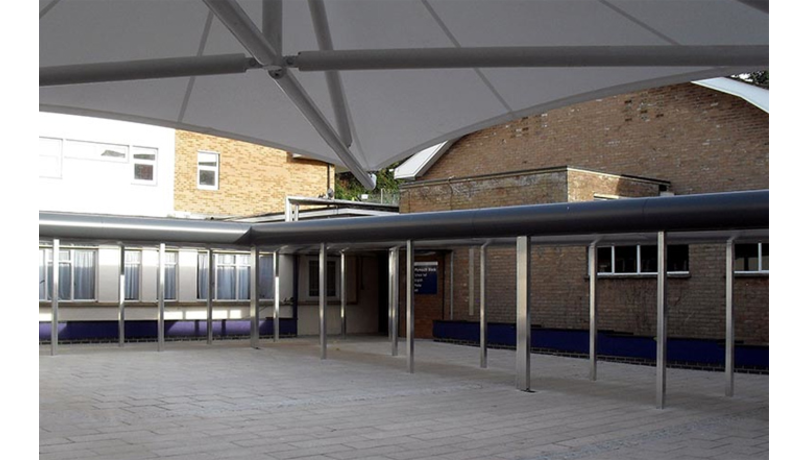 St Cuthbert Mayne School, Torquay – Main Hall Refurbishment
The school and Client felt the existing school main hall had reached the end of it's life expectancy and no longer meet their requirements.
Oatway Design Ltd were approached by the Clients Agent to provide the RIBA Stages 2 – 5 (Inclusive) mechanical and electrical services design duties for the refurbishment of the main hall. During our initial meeting and survey with the Clients Agent, the Client was unsure of the best/most suitable services design philosophy for the area.
After listen to the Clients needs and the proposed multi-uses for the space, it was agreed that a high efficiency ventilation heating/cooling air handling unit with heat recovery, was the most suitable solution for the hall and will provide the occupants of the hall with natural heated/cooled air throughout the year via concealed ductwork. The Client was also particular about the lighting within the hall area, with the multi-uses the space can potentially be used for. Therefore, we designed a suitable high efficiency low energy LED lighting colour changing lighting system around the dropped ceiling/soffit areas and multi-switching zone LED lighting throughout the general space.
Share This Story, Choose Your Platform!