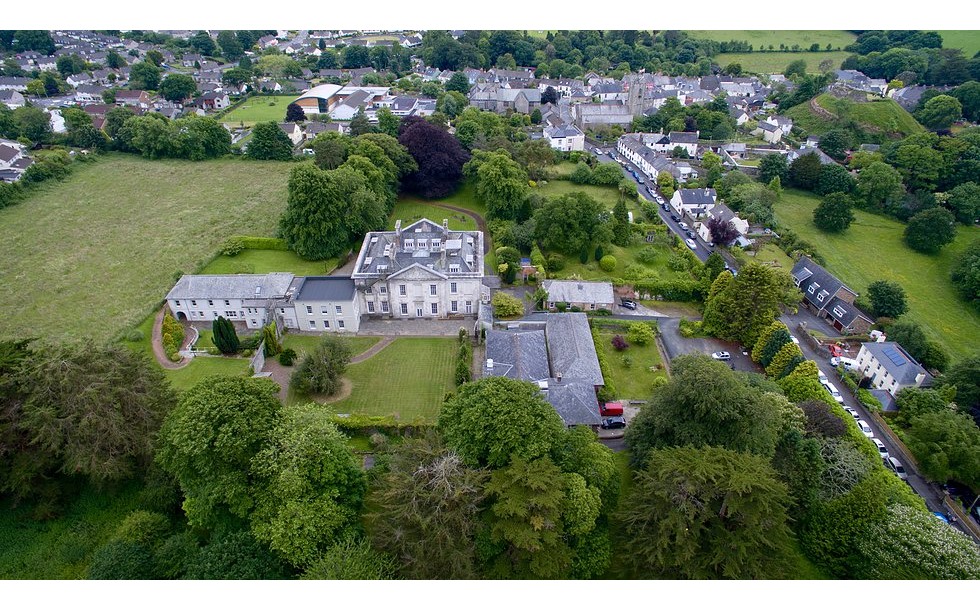 Plympton House Redevelopment – Site Wide Site Infrastructure
Oatway Design Ltd are privileged to have been involved in providing Mechanical and Electrical design and support site duties for the redevelopment of this iconic historical site in Plympton, Plymouth.
Plympton House is a grade I listed estate on the outskirts of the village of Plympton St Maurice in Plymouth. Where the main house is to remain as a single building, the estate is being transformed into a mixture of self build plots and the redevelopment of existing outbuildings into single dwellings.
Oatway Design Ltd were appointed to carry out all the mechanical and electrical services infrastructure design for the existing and proposed self build plots. This included obtaining existing information for the utility suppliers, coordinating and completing all the necessary applications for the new site services which include gas, water, electric, broadband, telecoms etc. and all buried cable ducts for the proposed external lighting and site access control.
Share This Story, Choose Your Platform!