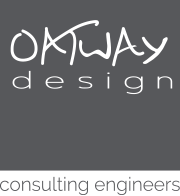 New lease of life for building services design consultancy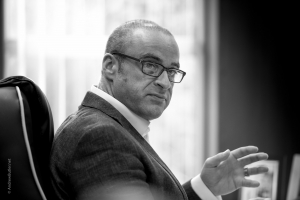 Breathing new life into old and making the most of precious assets isn't just something Stephan Oatway does to support his clients, its something he's done with the family building services design consultancy – D&J Oatway.
In July this year Stephan has revitalised the image of the 22 year old business through the new Oatway Design Ltd branding. This was another key milestone for the entrepreneur since taking the helm just 12 months ago. In that short space of time he's relocated the firm to its new home in Plymouth, expanded the team through taking on experienced staff, and worked hard to diversify the firm's client base – winning new contracts across Devon, Cornwall and beyond with established high profile landowners.
Stephan is driven in his pursuit of innovation and excellence, continually pushing the boundaries of design to help clients to achieve their own ambitions without aspirational budgets. It's this focus that he's wanted to get across with the marketing drive.
"With the new design website and branding, I really wanted to get across that we are different from many design consultancy firms operating locally. We offer clients style without fuss, effective innovative design without fad. It felt like the right time to put that front and centre through our new identity"
Stephan was able to tap into expertise from Sam Dyer and Lewis Boyles-White from Smallporate with additional funding from the Growth Voucher scheme.
"I got on really well with the team. Their values in listening to the client, in helping people to describe their goals and keen focus on delivery mirrored my own."
Stephan has also been heavily involved in the Chamber network, enjoying regular breakfast sessions and the Annual Business Dinner.
"It might seem odd that someone like me – who's so focussed on buildings and engineering is more focussed on relationships. It's really important to understand the context we're all working in and the pressures that my peers across the City and beyond are under. It's a really creative time at the moment, with a great deal more confidence and growth in the market. Sure people are still looking for a competitive price to support their projects, but much more than that they value flexibility and relationships – just as I do!"
And for the next 12 months?
"We currently have some very interesting projects which we are involved with, and then we are looking at growing the business in all elements while maintaining our commitment to our clients."
Share This Story, Choose Your Platform!