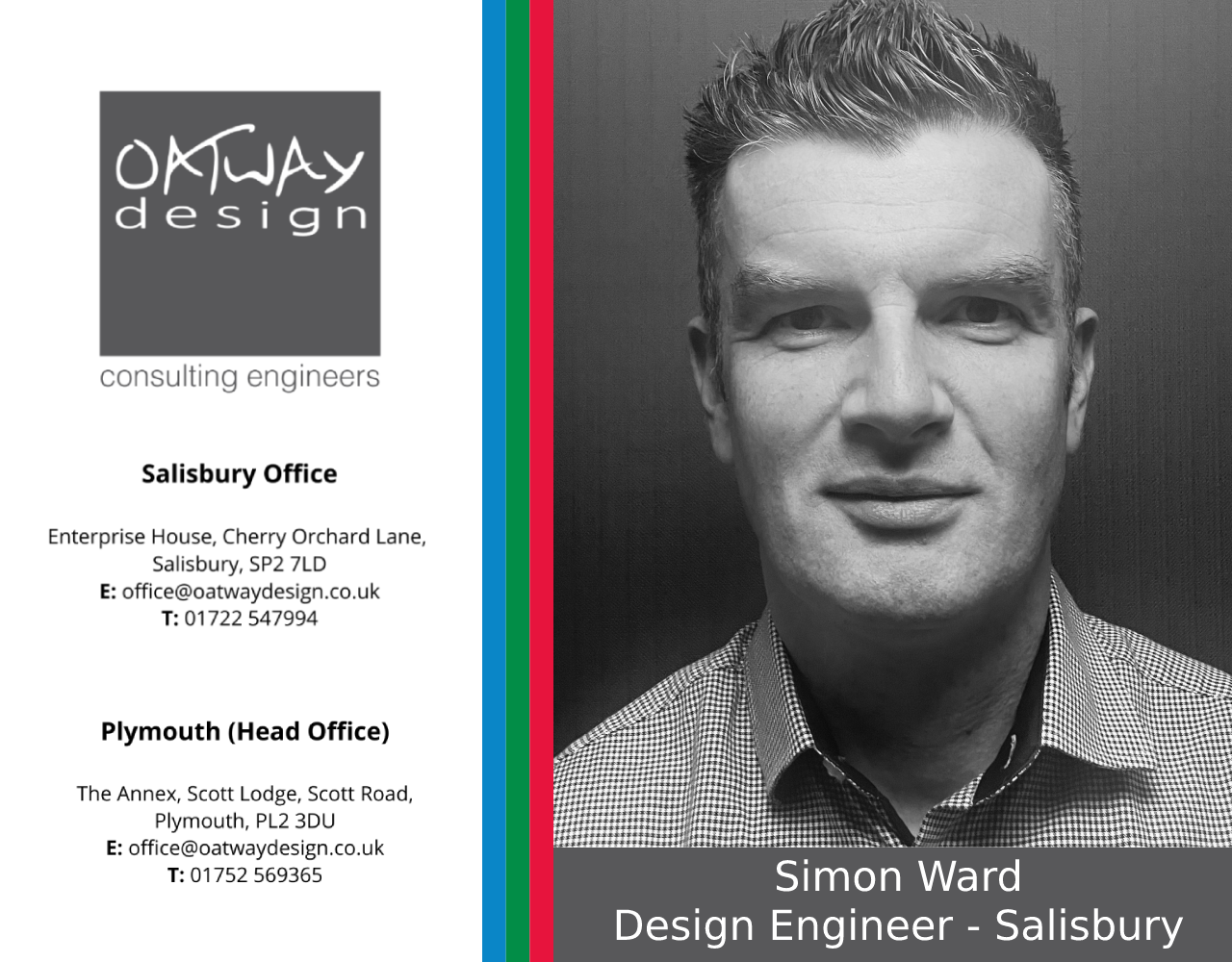 Introducing our new Design Engineer
We are delighted to introduce Simon Ward as our new design engineer for our Salisbury office.
Simon brings a wealth of knowledge to the company, with over 15 years of experience in the M&E services industry working on a vast range of projects throughout the UK. His roles over the years have varied from design consultancy and liaising with clients directly to ensure their requirements and visions are met, to conducting complex surveys and producing technical reports. Simon's expertise will help new and existing clients reinvigorate their M&E systems to breathe a new lease of life into the heart of their projects.
"I have known and worked with Stephan on various projects over most of the last fifteen years. Oatway Design's expansion into Wiltshire and the South offers a great fit between the company's ambitions and my expertise, local knowledge and contracts." Simon Ward – Design Engineer, Oatway Design Ltd.
We believe passionately that mechanical and electrical services are the heart of any building and it is this passion that sets us apart. With Simon's expertise and local knowledge of the Salisbury area, he will be a great addition to the team, and a new team member brings us one step closer to our goal of expanding our presence in the southern region. We are incredibly excited for this new chapter in our journey and we look forward to the future opportunities for Oatway Design Ltd.
Get in touch now to discuss your project and our team of experts can work with you to design the heart of your building.
Share This Story, Choose Your Platform!