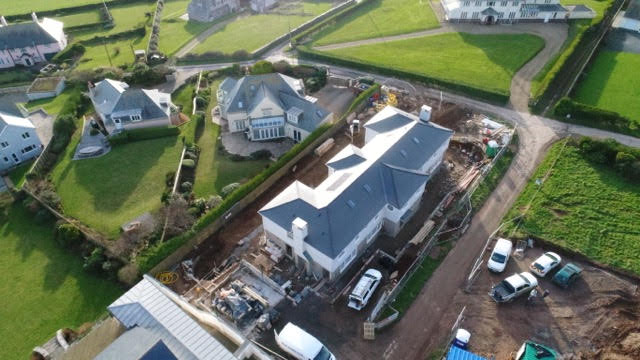 Domestic Dwelling Thurlestone, Devon
We are extremely pleased with this finished project in Thurlestone Devon. This extensive new dwelling features some great features including the boat shape bath, photovoltaics, whole house (MVHR) radial ventilation system, underfloor heating system complete with APP based IP smart controls system just to name a few.
The whole project has been finished to a very high standard and has added a great feature to this very picturesque coastline.