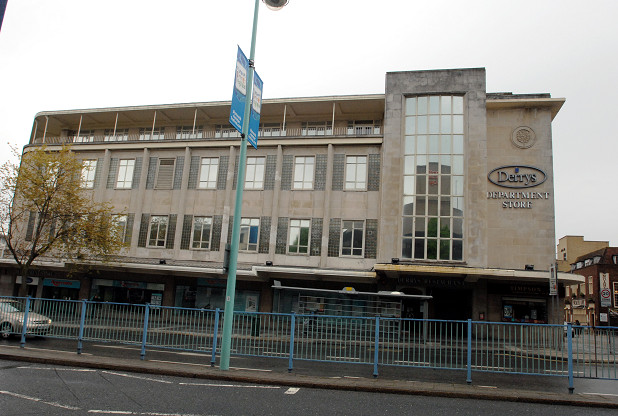 £50m Refurbishment/Redevelopment – Derry's Building, Plymouth
Oatway Design Ltd are proud to confirm our appointment as the Clients M&E services Technical Advisor for the £50m refurbishment/redevelopment of the Derry's building in the centre of Plymouth.
After the previous owner of the department store went into administration in 2010, the Derry's building has been left empty.
"This is an incredibly exciting project for us as a Plymouth company. Generations of local people have grown up with the co-op on this site. This building is a symbol of new hope after very dark days and it's a privilege to prepare this landmark for many more generations to come" added Stephan Oatway, Managing Director.
This development will bring mixed use to the existing building including a hotel, retail units and student accommodation, bringing much needed life into this iconic 1950's Plymouth building and the surrounding area.
Share This Story, Choose Your Platform!